Try out the new LIVETAG.PRO dynamic video analysis system. Download the version for Windows, macOS or Linux. Try it for 14 days for free!
Explore system SPORT LIVE TAG
Explore the features of the SportLiveTag video analysis system!
Drawing on video material.

Analyzing the game of a team or a given player, present it in the form of graphic elements on the frame of the film.

The player statistics database.

With the video tagging mechanism, you can collect match or training statistics of your players or aggregate statistics of the entire team.

Cut and fold the video clips

Thanks to the feature of cutting out video fragments with tags, you can quickly perform a video analysis and, based on the cut out elements, assemble and export the finished video clip.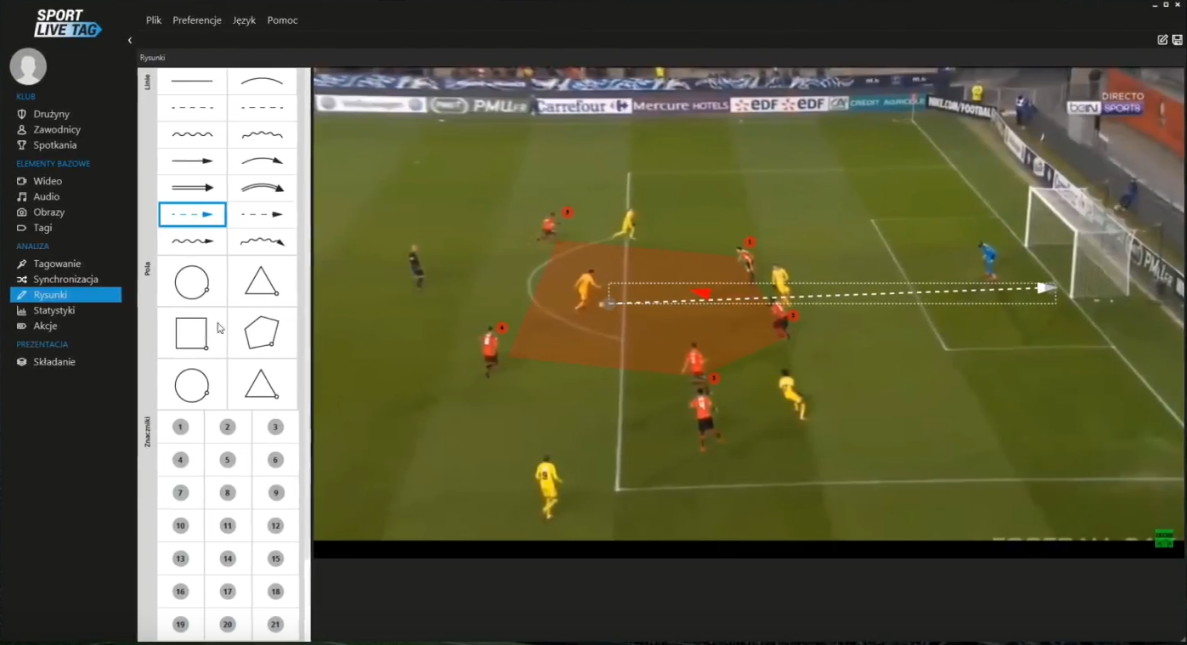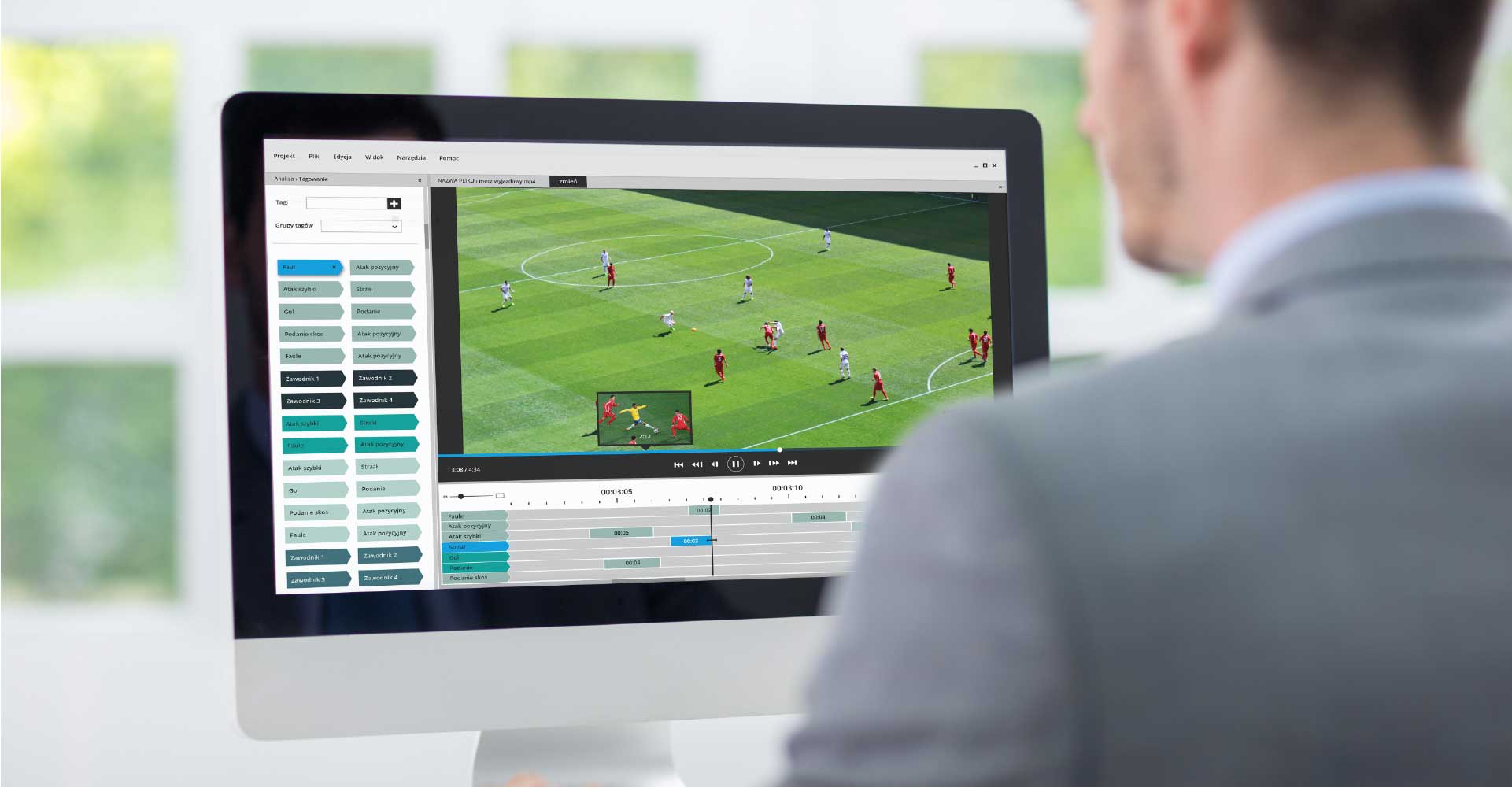 Tagging players behavior
In the SportLiveTag system, video analysis is based on tagging events and team or player behaviour. Thanks to the mechanism used in the system, you can tag the action with one click, simultaneously cutting it out as a video clip to your action base. Additionally, each tag assigned to a player generates a statistical analysis of his behaviour!
Drawing on video material.
The vast majority of people are visual learners, it is no different with our players. They absorb the knowledge we pass on much easier when it is conveyed in a visual way. Therefore, when analyzing the game of a given player, present it in the form of a graphic analysis, and it will certainly be assimilated faster!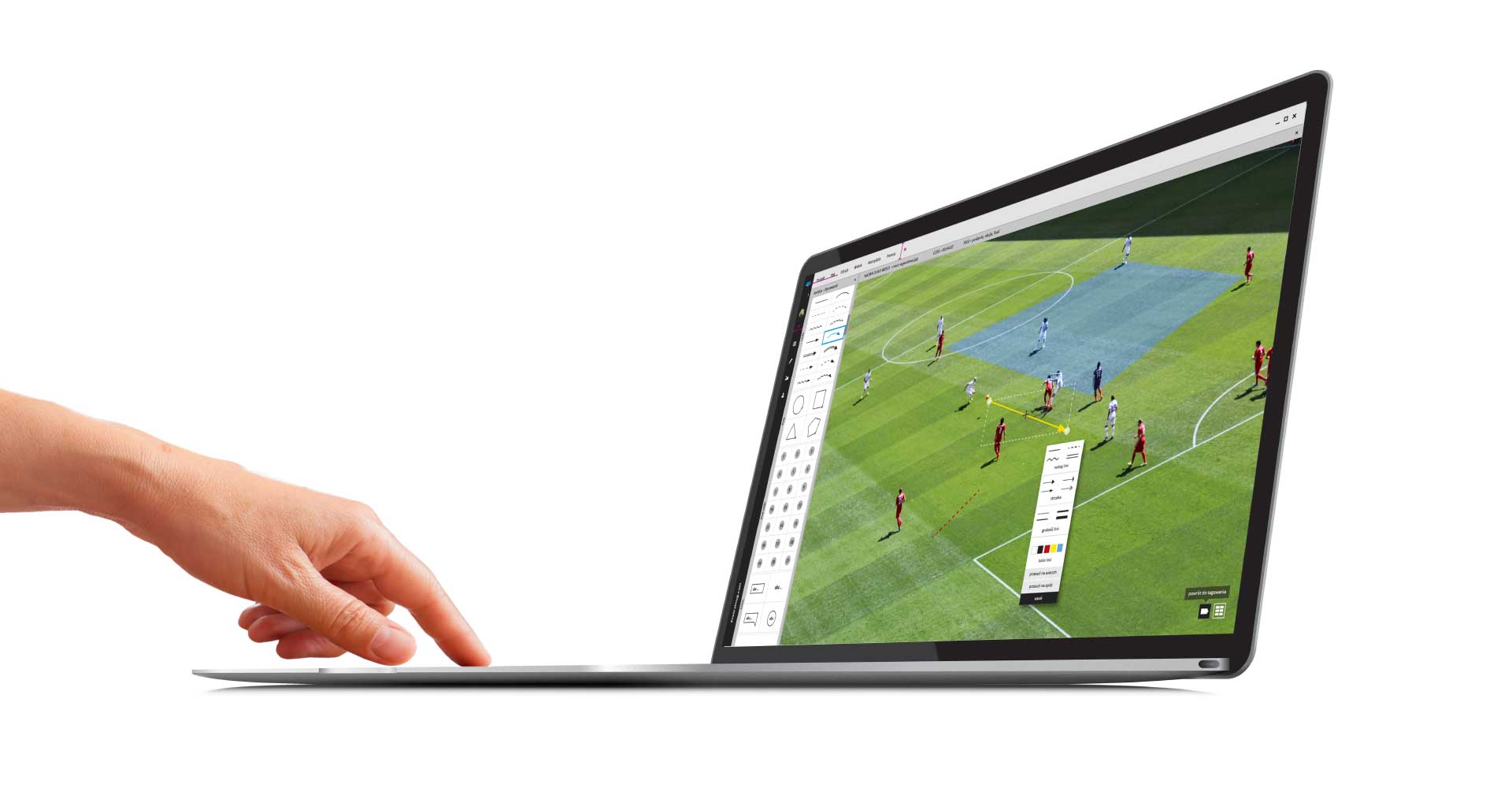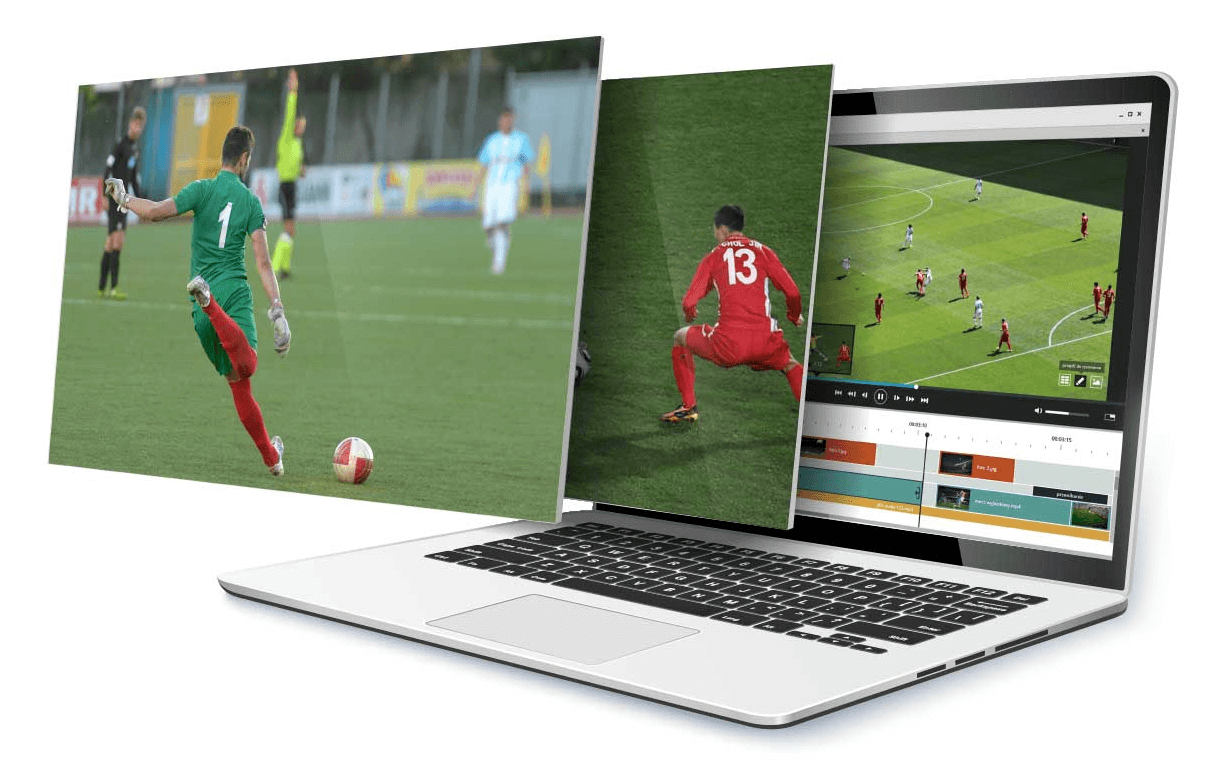 Video presentation generator.
Make your own video presentations! Combine cut out actions, add graphics, put music or your own comment and save it to your computer as an mp4 file. You can display the analysis prepared in this way to your players at the pre-game briefing or share it in social media!
Select package
Select the type of license.
Download software!
Download software form panel account
Clear

interface
Simple and clear interface
User interface of Sport Live Tag was created based on the best user experience practices. You don't need the skills of video editing programs to work in our program.